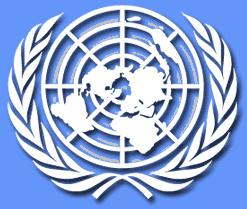 Article one of the Universal Declaration of Human Rights says, in English:
All human beings are born free and equal in dignity and rights. They are endowed with reason and conscience and should act towards one another in a spirit of brotherhood.
The Ominglot website uses this phrase to show how various scripts look. I have taken the Sanskrit translation from Omniglot and rewritten it in Siddhaṃ:

Transliteration
Sa rve mā na vāḥ sva taṃ tra tāḥ sa mu tpaṃ nāḥ va rtaṃ te a pi ca, gau ra va dr̥ śā a dhi
kā ra dr̥ śā ca sa mā nāḥ e va va rtaṃ te e te sa rve ce ta nā ta rka śa kti bhyāṁ su saṃ
paṃ nāḥ saṃ ti a pi ca sa rve pi baṃ dhu tva bhā va na yā pa ra spa raṁ vya va ha raṃ tu.
Traditionally Siddhaṃ is not written with word gaps, you have to spot the case endings, but in roman transliteration is is standard to separate words and this makes reading much easier!
Sarve mānavāḥ svatantratāḥ samutpannāḥ vartante api cha, gauravadr̥śā adhikāradr̥śā ca samānāḥ eva vartante. Ete sarve cetanā-tarka-śaktibhyāṁ susampannāḥ santi. Api ca, sarve'pi bandhutva-bhāvanayā parasparaṁ vyavaharantu.