Seed syllables (Sanskrit bījākṣara) are the quintessence of mantra, and the ultimate condensation of the Dharma, containing infinite meaning in a single syllable. Oṃ has held a special place in Indian religion since before Buddhism. Other seed syllables were elaborations of the first letter of a deity's name elaborated with the anusvāra and/or the visarga. In Buddhist tantra the Buddhas and Bodhisattvas are each associated with a seed syllable. I've included some seed words which are more than one syllable, but which function in a similar way to seed syllables.
If the seed syllable you are looking for is not in this list, try the figure that it is associated with. For instance loṃ doesn't have a separate page, but there are examples on the Locana page.
a | āḥ | dhīḥ | hrīḥ | hūṃ | maiṃ | oṃ | stryi | tāṃ | traṃ | phaṭ | svāhā |

āḥ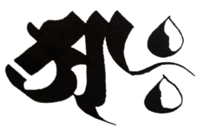 dhīḥ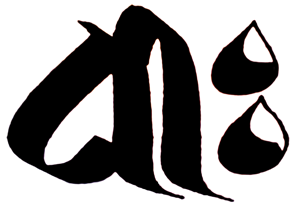 hūṃ

hrīḥ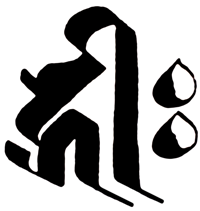 maiṃ

oṃ

tāṃ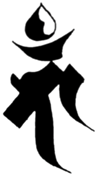 traṃ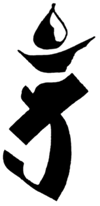 Bija words
These are words which do not quite fit the definition of being a seed syllable, but which function in more or less the same way.
svāhā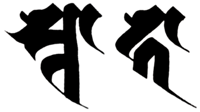 phaṭ